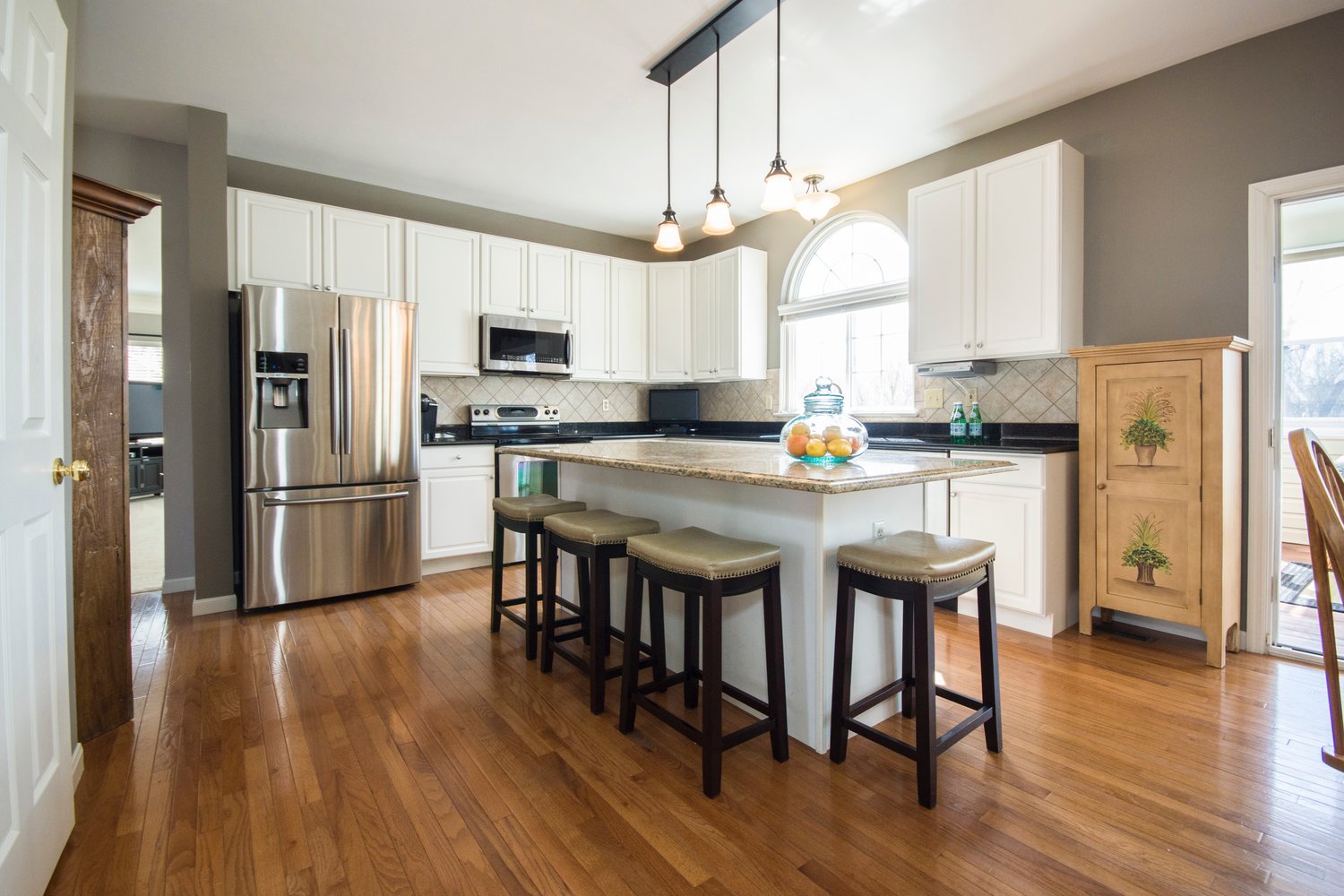 A safe home is essential for protecting your family, but safety stems from more than just alarms and cameras. Security products are an important piece of the safety puzzle, but the glue that holds the puzzle together is practicing safety protocols. Unless your whole family knows how to use security equipment and routinely trains for potential hazards, you may not be prepared when you need it most. Try the following tips to maintain a safe home:
1. Smoke alarms: If you don't already have them, install smoke alarms in every room of your home. Most models chirp when the battery is running low, but if you're on vacation when a unit chirps and it dies before you return home, you may never know that you're unprotected. Make a new habit of manually checking the batteries on every smoke alarm in your home at least every three to six months. Take your security a step further by planning a fire escape route with your family so everyone knows the safest way out.
2. Lighting: Outdoor lighting can be an effective method of deterring theft, especially motion-sensor lighting. Thieves prefer to burgle homes that provide hiding spaces, such as lush foliage and darkness. Apart from theft deterrent, lighting indoor and outdoor areas such as stairs and foyers can prevent you and your family from tripping in the dark.
3. Locks: Many thieves enter a home through an unlocked door or window. Always lock all doors and windows when leaving the house and when sleeping. Dead bolts can be installed on main entrances as an added precaution.
4. Glass break detectors: Consider purchasing glass break detectors and installing them on your lower level windows. These inexpensive devices emit an alarm if windows are broken, which can scare thieves away.
5. Security alarm: Security alarms are a pricier, yet effective method of theft deterrent. Security companies will alert the proper authorities if your home is broken into, which offers peace of mind while you're away. If this option is too much of a stretch for your budget, you can get a fake (yet realistic!) yard sign and/or window sticker advertising that your home is protected by a security company.
6. Security cameras: Cameras can help you monitor the happenings in and around your home, which includes keeping a watchful eye on pets, children and nannies. If a thief breaks into your home, the video footage may be what helps the police catch the culprit. Again, if this option is too expensive, you can get dummy cameras to scare away thieves.
7. Poison hazards: Children will put anything in their mouths, from fingers to toys to harmful chemicals. All medications and cleaning products should be kept in child-proofed cabinets, out of reach of small children. The same should be done with breakable and sharp objects that may harm curious little fingers.
8. Cooking hazards: Kitchens are the most common place for fire ignition in a home. Always cook with caution and keep a fire extinguisher nearby. Turn pan handles inward to avoid accidental spills, keep towels and other flammable items away from heated appliances and never leave cooking food unattended. If you have young children, explain to them that they must stay at least three feet away from the stove or oven when in use for their own safety.
9. Tripping hazards: Loose wires and clutter can cause trips and falls, which are the leading cause of home injuries. Walk around your home periodically to check for such areas and take the necessary steps. Coil wires neatly against the wall, use no-slip mats under rugs, tidy up your children's toys, etc.
10. Social media announcements: Avoid announcing your vacations online. Anyone can interpret this information as an opportunity to rob your home. In fact, you want your home to maintain that lived-in look at all times. Ask a trusted neighbor or friend to collect your mail while you're away and use motion-sensor lights indoors to make it seem like you're home.
Not only are these safety measures good for the overall wellbeing of you and your family, but safe homes may be eligible for lower insurance premiums or discounts. Ask your agent if you qualify today.