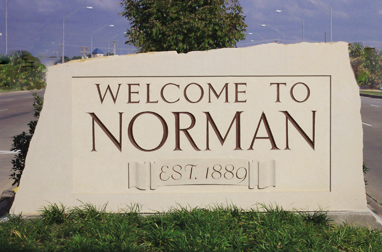 August 14, 2018:  Norman, OK.  Encompass Insurance, a wholly owned subsidiary of Allstate Insurance (ALL NYSE) has entered the Oklahoma home insurance market with a bang.
The Encompass homeowners product will target consumers in select communities such as Norman by offering below market home insurance quotes  (in most situations) and a top quality product.
The product has all of the features and benefits that consumers have come to expect from Encompass and Allstate including up to $5,000 for emergency repairs that need to be made quickly following a loss in order to prevent further damage.
The Encompass home insurance product is being quoted and offered exclusively through Independent Insurance Agents, including Statewide Insurance Agency (Statewide)  in Edmond, OK.
Statewide's owner, Von Nix, commented on the opportunity to offer Norman residents lower homeowner insurance rates by saying, "we have agreements in place to offer home insurance from many different companies; however, there are only 4 that we have confidence in to provide great claim service and excellent long-term value….Encompass certainly falls in this category.  We have seen several companies continue to take rate increases the last 4 years despite better than average weather in Oklahoma.  Encompass will provide the competition that is needed in areas like Norman to help keep other carriers in line from a pricing point of view."